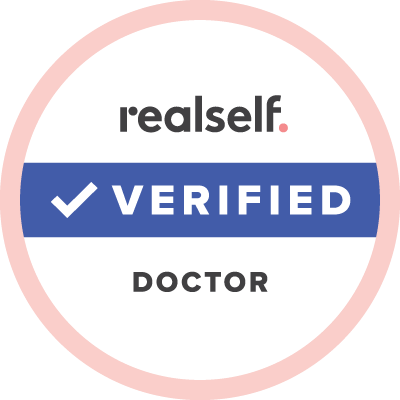 Dr. Daniel Del Vecchio is a world-renowned plastic surgeon in New York, NY who specializes in surgical and nonsurgical procedures for the face, breasts, and body. He is also the owner and director of Uptown Body Contouring. Dr. Del Vecchio is internationally known as a pioneer in fat transplantation and has lectured about fat grafting in six continents. He is widely regarded as one of the top plastic surgeons in the country and has been in practice for over 20 years. He has a diverse ivy league education and has contributed extensive research to the field of cosmetic surgery, earning him the "Best Plastic Surgery Paper in the United States" award by Plastic and Reconstructive Surgery®.
Dr. Del Vecchio is a seasoned cosmetic surgeon and is board certified in plastic surgery by the American Board of Plastic Surgery. As an experienced professional, Dr. Del Vecchio is adept in performing a wide variety of procedures, including liposuction, tummy tucks, and facelifts. He is especially known for his exceptional skill and stunning results in regard to Brazilian Butt Lifts and breast augmentation with fat transplantation. Countless patients visit him from all across the country for natural body contouring with fat grafting. He also offers nonsurgical procedures, including BOTOX®, BodyTite™, laser skin resurfacing, and RF microneedling.
Dr. Del Vecchio graduated from Yale University with his bachelor's degree in biology and continued his education at Harvard Medical School. After graduating from Harvard, he served his general surgery residency at Massachusetts General Hospital followed by a residency in plastic surgery. From there, he advanced his training by serving a fellowship in cosmetic surgery at the University of Pennsylvania. To elevate his academics even further, he earned a graduate degree in business from the Columbia University School of Business.
Publications and Leadership
Dr. Del Vecchio has published numerous papers and medical journals on the topic of plastic surgery, including chapters in major aesthetic textbooks. This has earned him national recognition and is distinguished as an innovative leader in the plastic surgery community. He has lectured all across the United States, including international seminars around the world. He has also assisted in the training and education of surgical residents at Tufts New England Medical Center and Harvard's Massachusetts General Hospital.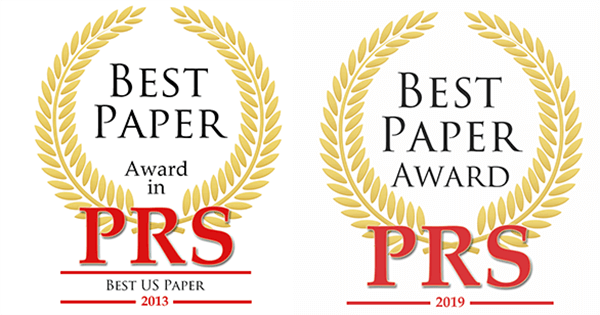 Dr. Del Vecchio is a prestigious member of the following professional organizations:
American Board of Plastic Surgery (ABPS)
American Society for Aesthetic Plastic Surgery (ASAPS)
American Society of Plastic Surgeons (ASPS)
Reviews
"I had a lipo BBL revision  done last week, due to uneven surfaces on my  stomach and no hips.  I had a consultation mid August and booked my surgery 3 weeks later. Let me just say my  body looks freaking amazing the lumps and unevenness on my stomach is just about gone.  I know it's only been a week,  but  I can see the difference  in my body compared to my first lipo BBL done 18 months ago in DR  . Thank you DR.del velcchio."
C.M.
Yelp
"Had an on the phone consultation with Dr. D, So far so good, quick response and very friendly staff. From the pictures I have seen his work looks amazing! Very excited for surgery"
M.R.
Yelp
"Dr. D is the absolute best. I've had plastic surgery done with others and by far.Dr D is an expert in his field. I lost a tremedous amount of weight over the past 6 years and little by little I planned to have excess skin removed. I started with an arm lift with another local surgeon but was dissatisfied with the outcome. From the very moment I walked in and met Kim at the front desk, I knew this is were I wanted to be. I didn't want to be just another formerly obese patient that no matter what a surgeon did to me, he would be thinking "you look better than before". I felt 100% comfortable with Dr D He was very thorough in explaining all the pros and cons and he actually spoke in terms that were very clear, he explain the procedure and truthfully stated his concerns. TT and BL look fabulous.I can't think of a single thing I would have rather done for myself. If there were truely such a thing as "perfect" It would be Dr Del Vecchio"
Anonymous
RateMDs
"Had a breast augmentation in 2010 having been referred by a friend with amazing results. My breasts are as close to perfect as you can get with no complications. Yes he's not a "warm & cozy" personality, but his work is top shelf. I'm very surprised at some of the reviews; hoping people can look at his work as a surgeon objectively vs. searching for a doctor that will give good lip service. He's done pretty amazing work on some train wreck bodies. Would trust him again for more work."
Anonymous
RateMDs
"I had a breast augmentation and am very happy with the results. They look and feel very natural. Dr. Delvecchio was very supportive of my questions and concerns and took the time I needed. I would use him again."
Anonymous
RateMDs
Related Posts